Shortly before Christmas 2014 I had set aside a few hundred dollars for Bowman Chrome Draft boxes and singles. I placed an order at Dave and Adam's as my own personal Christmas present, but I didn't get any "hits" that I can remember. And so I searched eBay for some high-end singles.
I spotted a 1 of 1 Superfractor of Diamondbacks 3rd-round pick Matt Railey. I had never owned a Superfractor before (they're quite expensive, you know) and though I didn't know much about Matt Railey I at least knew how to spell his last name:
I thought I could take advantage of the seller's misspelled listing and save a few bucks. So I bought the Riley... er, Railey for $125.50.
front side. nice card, eh?
back side. yep, it's a real 1 of 1.
I knew this was a big gamble, despite his relatively high draft position. Railey was not on any top 100 prospect list, or even Arizona's top 10. At the time I purchased this card, Baseball America ranked Railey the 28th best prospect in the D-Backs system.
Then guess what happened?
You'll never guess what happened.
Railey got suspended for using PEDs. That wiped out nearly all of his first "full" season of rookie ball.
I immediately tried to sell my Superfractor for $100 on Check Out My Cards and eBay. No takers.
He started this season in low class-A and was soon promoted to full-season class A. That was encouraging, right?
Wrong.
Railey batted .136 in A-ball with zero extra-base hits in 59 at-bats.
The D-backs released him earlier this month.
As any prospect collector will tell you, once a player is released (or deceased) his cards are virtually worthless. I decided to re-list the Railey on eBay without a Buy It Now Price.
I let it go in auction for... $17.74.
Yep, lost over a hundred bucks on this kid. And that is why I'm getting out of the prospecting game...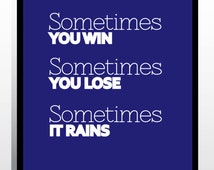 ~