It's been an exhausting week, and I've still got a lot of sports card-related loose ends to tie up before Cyber Monday, but I thought I'd journal my COMC Black Friday experience while there's a break in the action. I mentioned in my last post that I was held up by some bad timing, and as a result I had no store credit in my account as of this past Monday morning.
I had done my usual research, flipping through pages after pages of cards from dozens of sellers,

building

a watch list of about 50 cards that I hoped would be on sale when the "doors" opened at

Monday at 3am

EST

...but

no idea when the cash would come in.

In past years I always had one or two top priority cards that I focused on, usually priced at $

4

0 or more pre-discount. This year I had focused on a Jack Eichel Upper Deck RC and a Ted Williams bat card. However, because I had yet to sell anything (either on COMC or eBay). I could do nothing but watch as those two cards were scooped up and sold.
Once I had some cash in my account, I realized that I had no real plan 'B'. There were cards that interested me, but nothing I had to have. With the $10 in my account set aside for the Secret Santa pool hosted by Matt (Bob Walk The Plank). I made a few purchases for the blogger I was assigned, and managed to pick up some goodies for Wes (aka Jaybarkerfan) as well.
My first purchase for myself was a four-pack of cards from one awesome seller, which cost less than $5 total:
Brett Favre 2016 Panini Ceritfied Champions ($1.13)
Alex Ovechkin 15-16 Full Force Draft Board ($1.07)
Dustin Pedroia 2014 Topps Mini Relics ($1.30)
Cory Schneider 2015-16 UD Black base #d/349 ($1.30)
A few hours later I grabbed another Pedroia jersey, for about the same price as all four cards above: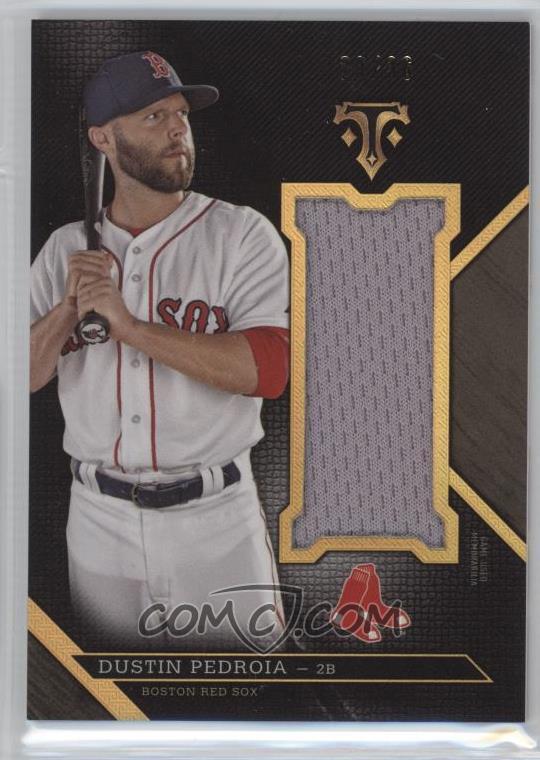 Dustin Pedroia 2016 Topps Triple Threads Unity Single Jumbo Relic #d/36 ($4.75)
As the cash started to trickle in I still had not found a "big piece" to focus on. There didn't seem to be any $

4

0+ card that appealed to me, and I was starting to get anxious. Nearly all of the cards on my watch list were still available - but I wasn't super excited about any one of them. I scrolled through more pages and outlined a few plan "B" scenarios.
That's when I realized I was taking this far too seriously, and popped some vintage baseball in my cart to de-stress.
I've had a good run of success finding high-quality vintage commons on COMC, and picked out a few that might be gradeable: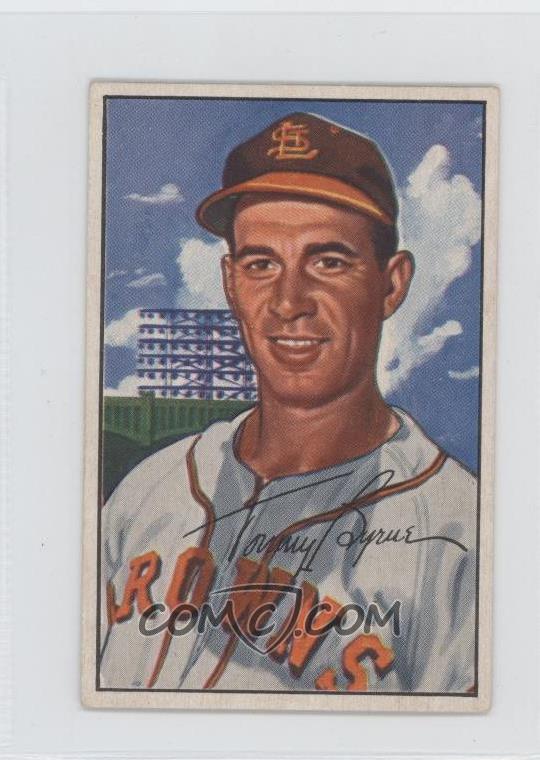 Tommy Byrne 1952 Bowman ($4.62)
This will be my first St. Louis Browns card. I had pulled a 1956 Topps Tommy Byrne out of the Diamond Dig contest in 2011.. .but I worried that they'd send me something like this, so I traded it for a Josh Hamilton Die-Cut. Whoops. :/
These were all under $2: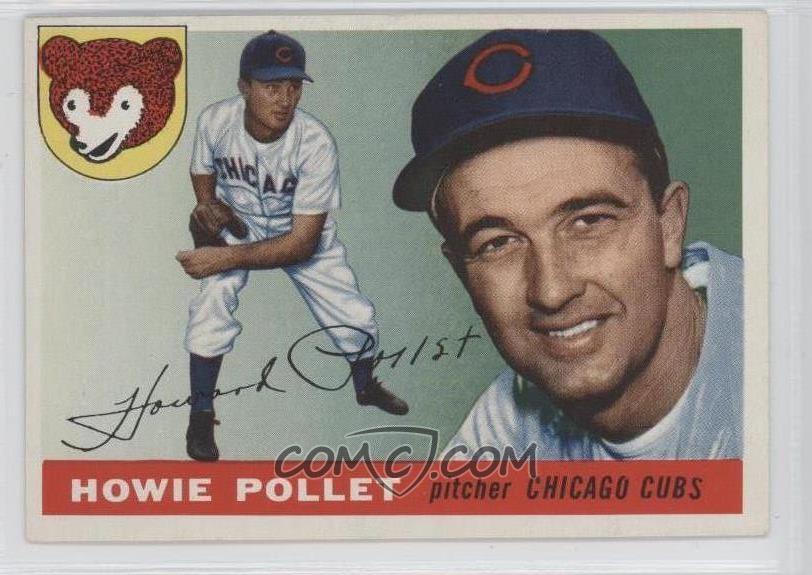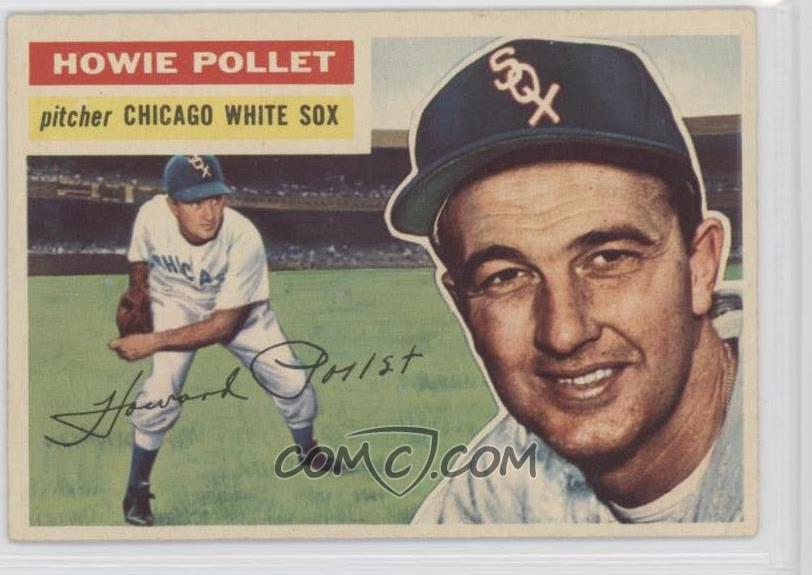 Howie Pollet 1955 Topps ($1.95) & 1956 Topps ($1.78)
No, I'm not starting a Pollet PC.. these are just two of the nicer-looking cards I came across. The bottom card will be a nice addition to my 1956 set, along with a few others I previously purchased. Unfortunately I missed out on a Gene Conley - it sold for $3.25 while I was asleep.
Rocky Nelson 1959 Topps ($1.13), Joe Pignatano 1959 Topps ($1.14)
Del Crandall 1958 Topps ($1.82)
I was never a fan of the '59 Topps set, until I saw some on COMC a couple years ago that were too clean and too cheap to pass up. Now I have over a dozen, all purchased from COMC and all in remarkably good shape. I hope that's true for these as well.
Throughout the week I struggled with an internal debate about the best way to spend my COMC cash: hold out for a high-end card, or continue making small purchases 2-5 cards at a time? Every time I told myself to wait for a big fish, smaller fish would splash onto my screen: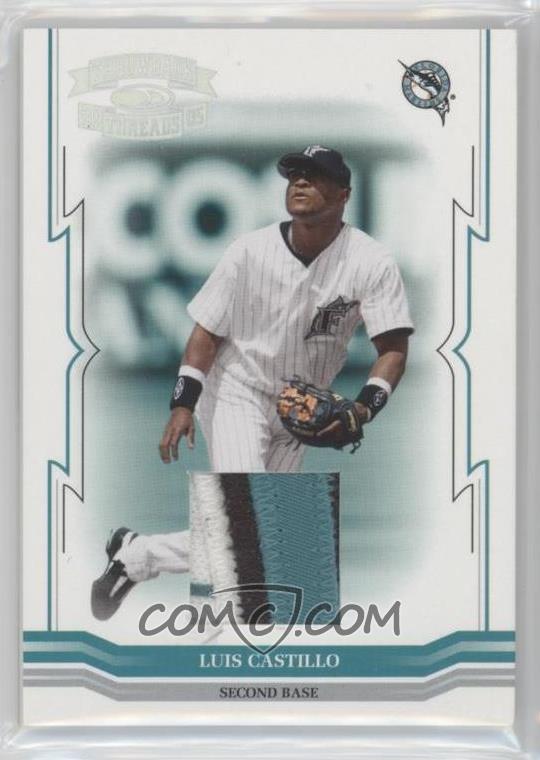 This Luis Castillo 3-color patch was $1.75!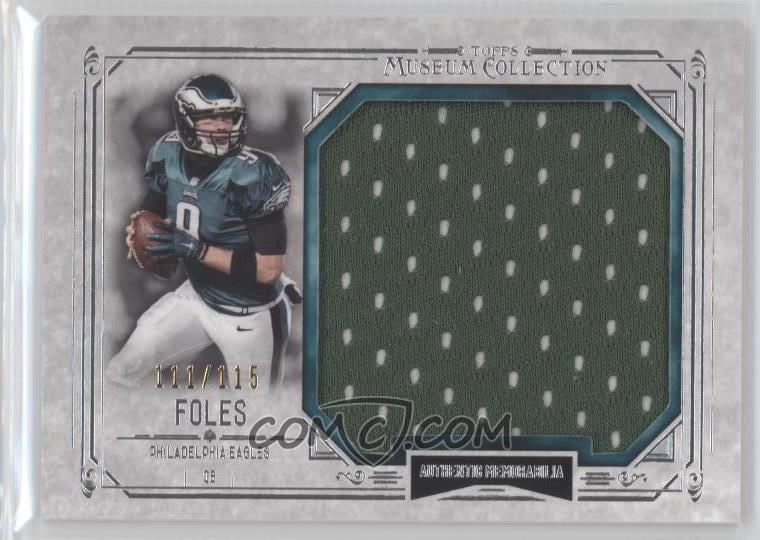 And this Nick Foles Jumbo Relic was $1.12!
Plucking all the low-hanging fruit was fun, but I still stressed over my lack of a key card. COMC offers free shipping on orders of 20 cards or more until this Monday, but with the heavy volume of orders they have to ship I had a self-imposed deadline of Friday night (as in, like...now) to complete my order. This was mostly due to the cards for Wes and Secret Santa; I want to be sure they get their stuff from me before Christmas.

Heading into Thanksgiving I had expected that I would add a graded card to my 1956 Topps set for about $30, or a vintage hockey HOFer for $25. Then a well-loved Willie Mays popped up at a deep discount and I was completely confused!
After our turkey dinner I checked new COMC sales hourly, and found one seller with some really nice stuff at 60% off. In one quick purchase I spent over $30 on six cards, then went back for more a minute later. Three cards are still in my port, one will be a gift, and the others are staying in my collection:
Tim Brown 2015 Panini Immaculate Collection Jersey #d/81 ($5.00)
Jackie Bradley, Jr. 2013 Bowman Chrome DPP Blue Refractor ($2.00)
The Tim Brown doesn't really fit a collection need, I'm barely collecting football at this point and almost exclusively Green Bay Packers. But sometimes you see a card that just looks too appealing to pass up. That's the case with this Brown relic. Panini Immaculate are some of the nicest cards I've ever seen; I really wish they made hockey and (licensed) baseball cards.
As for the JBJ blue, you know that's going in my Sox box - along with the Pedroia jerseys and some other new pickups:
David Ross 2014 Topps Update Red Hot Foil ($0.58)
Mookie Betts 2016 Bowman Platinum base ($0.51)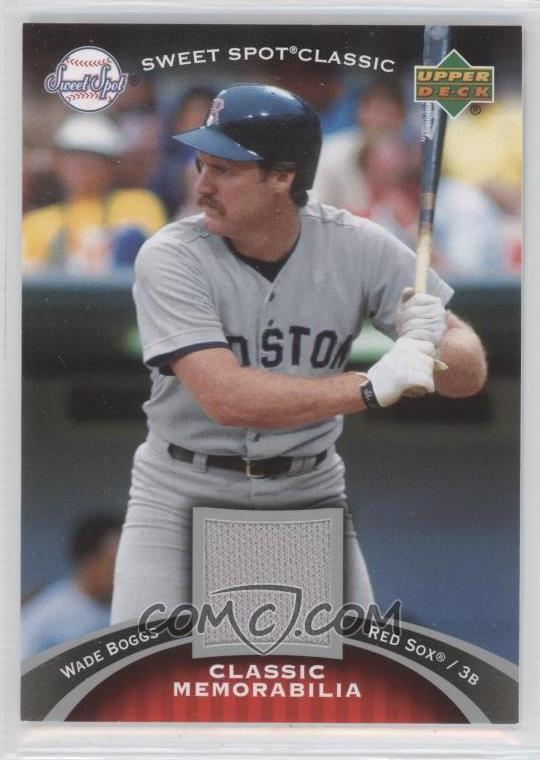 Wade Boggs 2007 Sweet Spot Classic Jersey ($3.01)
This is one of my favorite sets for affordably-priced legends relics. I have a few in my collection already, and one more on my watch list.
All of these $5 and under purchases left me with less than $

9

0 to spend. That may sound like a lot, but COMC is pretty much the only place I buy cards (except Target, and we'll get to that later). I dont have an LCS to shop at, I haven't been to a card show since before my girls were born, and I don't order hobby boxes anymore (though that will change next year).
Black Friday is essential to my cardboard collection; it's basically my Christmas morning. Which is why I've been such a stressball all week, looking for the right combination of cards for myself and others

.
Thankfully, I did find the "big fish" I had been hunting for all week. What card did I manage to gobble up on Turkey Day? I'll tell you all about it... in part two ;P