I finished second in a random-drawing contest hosted by Jon (A Penny Sleeve For Your Thoughts) which is not the same as coming in second place. But I'm not complaining because he sent me over 1,000 basketball cards - and has indicated he might have even more for me!
I've got so many new basketball cards that I've had to shuffle around some binders to make room, something I've been meaning to do since I bought the wrong 9-pocket pages for my 2017 Topps Heritage cards. But before I stored the new cards in my collection I sorted them into team piles and counted how many I had of each. And then I posted about my favorites by division.
This is the sixth and final installment of the series, cards from the NBA's Pacific Division:
before: 11

commons

, 7 star

base

, 2 rookies, 2 inserts
after: 34

commons

, 9 star

base

, 6 rookies, 3 inserts
Favorite cards (click to embiggen):
Did you know the Warriors had three Hall Of Famers

o

n their roster from 1989 to 1991... and none of them were named Tim Hardaway? I knew about Mullin and Mitch Richmond, but I still have trouble comprehending how Ralph Sampson and Sarunas Marciulionis were inducted. (I know, it's not the NBA

H

all of

F

ame...but still.) Sprewell's assault of head coach

P

.J. Carlesimo was a major reason why I turned my back on basketball. Adonal Foyle went to Colgate, which is also the alma mater of my bff's ex-girlfriend.

H

e used to rip on her for going to a "toothpaste school." There were no cards of Steph Curry or Draymond Green in

J

on's box, but the color

ful Bogut card is just as cool.
before: 12

commons

, 2 star

base

, no rookies, no parallels, 1 insert
after: 34

commons

, 4 star

base

, 2 rookies, 3 parallels, 2 inserts
Favorite cards:
I really don't like the new Clippers unis. I understand they were largely unchanged since the fran

chise moved

to L.A., but they could have been a lot more creative. Olden Polynice had a cameo in the Whoopi Goldberg movie

E

ddie - though

I

think he was a

S

acramento King at the time. Jackson is sporting the captain's 'C' that I thought was rare but have now seen it on at least five cards. The Bird's

E

ye

V

iew of CP3 is nice, but the

blue paint is kind of bland

. I used to have a Danny Manni

ng

Starting Lineup figure when I was a kid, and seeing this Prizm card makes me want to buy one on eBay

.
before: 13

commons

, 11 star

base

, 3 rookies, 1 insert, 1 parallel
after: 35

commons

, 30 star

base

, 4 rookies, 5 inserts, 1 parallel
I can'

t

say I'm surprised that the Lakers have the most star cards in my collection. Magic was one of my first favorite players (I was so young and naive I liked him and Larry Bird) I remember feeling devastated when he announced he had HIV, and thinking Magic's gonna die. 25 years later, he's alive and well and running the team. There were plenty of Kobe cards from this Panini set, and a few assorted Shaq cards in the box. I really like the Jerry West

P

assing Kings insert.
before: 16

commons

, 4 star

base

, 3 rookies, 1 parallel
after: 37

commons

, 14 star

base

, 3 rookies, 2 parallels
Favorite cards:
I don't think

I

realized how many superstars have passed through Phoenix; the last time I really noticed the Suns was when they lost i

n

the 1993 NBA Finals. My friend Phil let me borrow his Kevin Johnson jersey around that time - and unlike the jackass that stole my Christian

L

aettner jersey, I actually returned it. The Jason Kidd Victory parallel was one of my favorites

from Jon, and I'm thrilled to add a Suns Shaq card to my collection.
befor

e:

20

commons

,

1

star

base

, no inserts

, no

rookies

after: 40

commons

,

5

star

base

, no ins

erts

, 2 rookies
Favorite cards:
Man I miss those powder blue uniforms! I can't say I ever saw Wayman Tisdale play, but I remember rooting for him because he was a really good player on a really obscure (to me) team. I still can't believe that 2002 "Queens" team blew the series against the Lakers - though there may have been some shady officiating involved. Isn't it fascinating that the Kings stayed in Sacramento largely because the city's mayor happened to be the aforementioned Kevin Johnson? Having come from an area that lost our only pro sports team I'm glad to see the Kings stayed put. Time will tell if their decision to unload Boogie Cousins was good for the long-term health of the team.
Well, that wraps up my team-by-team tour of the 1000+ new cards Jon added to my collection. However, there were dozens more cards from All-Star, College, and USA Olympic teams.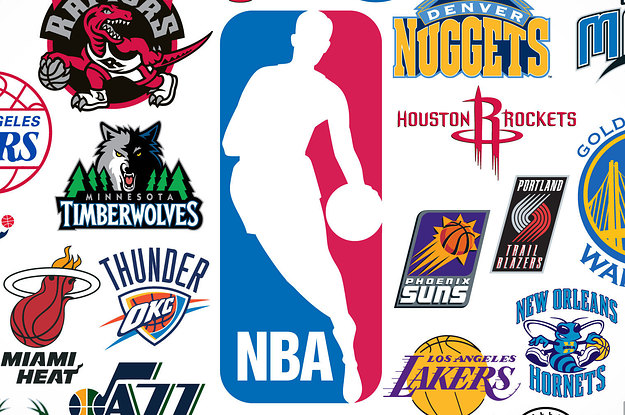 I didn't count them all, but I've scanned my favorites:
I had no idea anyone made cards of the NBA D-League. The Kevin Love Press Pass is the only Love I've got (insert bad

joke

about my personal life here.)

I had never heard of Louie Dampier and had no idea what to do with a Kentucky Colonels card - until I learned that he's a Hall of Famer. That means he goes in the star player box - along with the Love, the Chris Paul, and the two All-Star cards you see here.
Jon, thanks again for all the great cards. I truly had a blast sorting through them and sharing what I knew - and what I learned - in the process.
Next time I'll post about a more 'popular' topic - like my 1956 Topps baseball cards... or my super collection of an NHL enforcer who's been retired for over a dozen years.
~