The Packers beat the Football Team on Sunday. They were 6-1 and running away with the NFC North as usual. It was hard for me to get excited about this, for several reasons.
Tompa Bay and Arizona also won, and one of them would surely pound the Pack in the NFC title game. The Cardinals probably wouldn't even wait that long. Green Bay had to head to the desert this week, on short rest, and take on the undefeated Cards without their two top receivers Thursday night.

Also, my mind was somewhere else - as it had been pretty much all year.

I had not seen Office Girl in nine days. All of that momentum from the night at the Cantina had evaporated. Happens every time.

What would it be like seeing her now, after her vacation? I felt a little sheepish for texting her (twice) since saying goodbye at the bar, but it's okay because she's definitely leaving in 12 days and I wont ever see her again. Right?


I caught my first glimpse of her Monday morning when she walked past me on her way to the owner's office. I noticed her festive outfit - black dress, black cardigan, black tights, and black buckle shoes. She looked like the prettiest witch in all of Salem.

"Hey stranger." I smiled when she returned.

"Hi." She said quickly, surreptitiously placing something on my mouse pad. It looked like a tiny rolled up piece of paper at first.

"What's that?" G asked me. "What did she give you?"

I had an idea of what it was, and what it was for, since I'd briefly searched for a potential birthday gift for her.

"Now I know she hates me." G shrugged. "I didn't get anything." You got all those million dollar bills, G.

A
round 11:30 a.m. I went up to the front office looking for JR. I had planned to ask Office Girl about her vacation once I was done discussing work things with him,
but at the exact moment I turned to her.. the phone rang. Of course.

Fortunately I caught her in the hallway a couple hours later, just as she was exiting the ladies' room. She had
n't seen me and was on her way back to her desk when I called for her. "How was your vacation?"
"It was amazing!" Office Girl beamed. It was her first vacation in five years, the first since she had her daughter, and she really needed a week away from the office.

When we were at the Cantina she showed me the tattoo of her daughter's name on her left wrist. She'd planned to get a pentagram tattoo on her right wrist while in Salem. I asked her to show it to me. "That was my favorite part." She said, rolling up the sleeve of her black cardigan. OG had decided to get more ink on her lower forearm, some kind of globe design with energy waves on either side. I didn't get a good look, the ink hadn't settled in yet, and I didn't want to be too nosy.

"Oh! I have another gift for you." Office Girl led me to her cubicle and rifled through a cream-colored tote bag underneath her desk. She handed me a piece of Palo Santo and explained how she uses it. "You light one end, wave it around, and it cleanses all the negative energy in your house."

I didn't
exactly believe in that mystical stuff. I'm not a fan

of tattoos, either. But I know that people like to discuss the things they like without being criticized. Di's niece
(who's only a couple years younger than Office Girl) got some ink a couple summers ago and her conservative family was clutching their pearls over how she was wrecking the skin God gave her, or whatever. Did I have that same thought when I saw OG's right arm? Yeah, kinda. But I also remembered how much my (wife's) niece appreciated me for asking about it and saying it was "cool."

Around 3 p.m. I shot Office Girl a quick text. I probably should have thought this through, but...

"

Now that you've had some time to recharge have you decided to stay here or are you still leaving in 2 weeks?

"
Gulp. I could feel the anxiety rising through me. It's probably better that I asked her this way than in person. Wouldn't want her to see my reaction either way.

I'm not sure, I mean I already gave my notice but we'll see. I will talk to them and see where I stand this week.
At the end of the day no matter what I do I just have to do what's best for me and my daughter.


Less than five minutes later another prescient song played on G's Pandora: "To Love Somebody." Shut up!

On my way out of the office I told Office Girl that I liked her sweater. "Thank you." She replied.

"Thank you for the gifts." I indicated the sage stick. "What's the stone for?"

"It's for self-love."



My immediate thought was to keep Office Girl's gifts in my pocket and not mention them to Di. But it felt wrong to keep it from her, and I wanted to get Di's reaction.

"Weirdo." She scoffed.

Yup. Coulda bet money on that.


It confounds me how people become more narrow-minded and intolerant with age. Aren't we supposed to mature as we get older? My co-workers could easily think I'm a weirdo for not drinking or driving. OG could dismiss me for being older and not very attractive or interesting. But they don't and she doesn't because this isn't high school.

On Tuesday our girl started doing leg lifts as soon as she got in the office. That bothered G as we were expecting a nor'easter and a busy day. But no, by all means, get your workout in first. G asked Hebert if he had scheduled any interviews for office help. "Not for today." He replied.

The job listing for receptionist/administrative assistant had been up on Indeed since last Monday. We still hadn't found anyone the bosses were excited about. I was beginning to worry that our new office girl would be... Office Girl.

Wednesday was G's birthday. JR offered to buy her a Cuban sandwich for lunch. After he left Baldy and Hebert discussed doing something for his last day as he's moving to the Buffalo area next week. They were under the impression that he'd be around for a few days while he packed up and that we could have cocktails next Friday. That would also be Office Girl's last day. I was already preparing myself.

I don't see how I can say goodbye to her in front of everyone, but I don't want to call her outside and turn my goodbye into some awkward teen drama confession, either.


Option #3 would be to tell everyone I'm going to the bar, not go, and then text G or OG that "Something came up. Family emergency. Very sorry."


I can't just give her a hug and say "Nice working with you" though. It's either some kind of confession "I adore you, and I will miss you, but I'm relieved that you're leaving because..." or the coward's way out. No in between.

Thursday was tense. Hebert scheduled some interviews for office help. I kept telling myself Office Girl was only here for seven more days. "Say something to her! Go up there and visit her while you still can." But nothing was coming to mind. And when I did go up there to mail a letter.. Dok was talking to her.


Temperatures were finally dropping into the 50s. The heater was on in the room and OG looked all cozy and adorable in her camo hoodie and black leggings. I wanted to snuggle in the worst way.

The Packers played an excellent game against Arizona that night. Aaron Jones came within an inch of putting the game out of reach. Same for Aaron Rodgers. Kyler Murray and the Cardinals were backed up at their own 1-yard line and needed a field goal to tie. They went
for the win
, and...
How the hell did we do that
? Green Bay's top
three
receivers were out, tight end Robert Tonyan got injured during the game, and they still beat an undefeated team with a dual-threat QB. Wow.

Friday was JR's last day. Those of us in the back office were not aware of this. He was packing up and moving out this weekend. G was very upset that she didn't have more time to plan a send-off. JR had told her about a month ago that he was leaving "in about a month." If she was ever aware of the exact date, she'd clearly forgotten.

Lunch arrived at about 12:45 p.m. I heard Office Girl washing her hands in the kitchen sink and asked if her
(four year old)
daughter was going trick-or-treating. "Yes." She sighed. "With her
father
." Clearly OG loves Halloween and she was disappointed that she wouldn't have her little one for the holiday weekend. "
Asshole
." She said of her ex.
I followed her into the inspector's room. G had spread out our usual free lunch Friday fare: three pizzas, fried ravioli
(Young Guy's fave)
penne vodka, salad, garlic knots, and a sausage roll. As our girl grabbed a garlic knot and a plate of penne I asked her if she'd decided to stay with the company or not. She hadn't.
There were things she wanted to do, and she was trying to get more information. She considered bar tending and asked her mom if she would watch her little
Poppy
at night. Her mom had declined twice before finally throwing up her hands and saying "fine."
It seems to me that OG doesn't have the most loving or supportive family, but she denied that was the case when we spoke on the phone.
I didn't want to sway her one way or the other - and I didn't really have any useful advice - but I told her that I wanted to know so that we could plan something for her if she does leave 😉
The two slices of pizza on my plate stayed untouched for the duration of our conversation. Office Girl noticed and apologized. I shrugged it off. "No, it's fine. I'm sorry for interrupting your meal." Whenever I talk to that woman I never want it to end. I was too focused on her
and those feckin freckles
.
I was a ball of nerves by 3 p.m. Work was the farthest thing from my mind. I kept checking the monitor and not seeing JR.
Did he leave already? Did I miss my chance to say goodbye? And where the hell is Office Girl?
It occurred to me that she needed to step out of the office to clear her head, as she had during her vacation. At 3:20 p.m. she texted me:
I decided to stay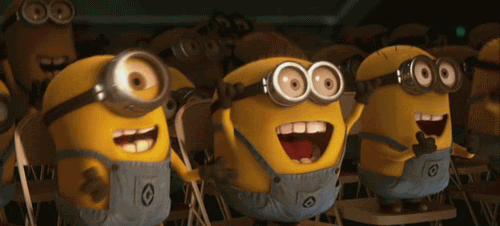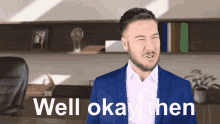 G left for the day at around 4:20 p.m. Still no sign of JR. I was told he'd return to the office at some point to pack up his things, so I wrote him a good-bye note:
Five minutes later Baldy informed me JR had returned. I packed up around 4:50 p.m. to give myself some time with him. I stood in line as Baldy and JR hugged it out. Then I told him everything I'd written down - and a little more. "Same, man." He said a couple times. I gave him a bro hug before clocking out.


"And you." I said to Office Girl. "I'm glad you're staying."

She hunched her shoulders and grinned like my words were a warm hug on a cold day.

It's as close as I'll ever get. Until we say goodbye.




~~