October 18 was the first day of rehearsal.
Temperatures were struggling to touch 60F, but the back office felt stuffy.

Every autumn there's a week or two when you know it's too cold to turn on the air conditioner, and yet you've become so accustomed to having it on for the past few months that you feel uncomfortable without it. Something is missing. It's too quiet.


Early that Monday morning I was excited. I didn't have to worry about getting in early, didn't have to say "Good morning" to Office Girl. Didn't have to worry about her strutting in to our back office, or calling me with questions, or running into her in the hallway. I could go up front with impunity.

Less than an hour later I found myself quivering at my desk. My heart felt heavy. Something is missing. It's too quiet.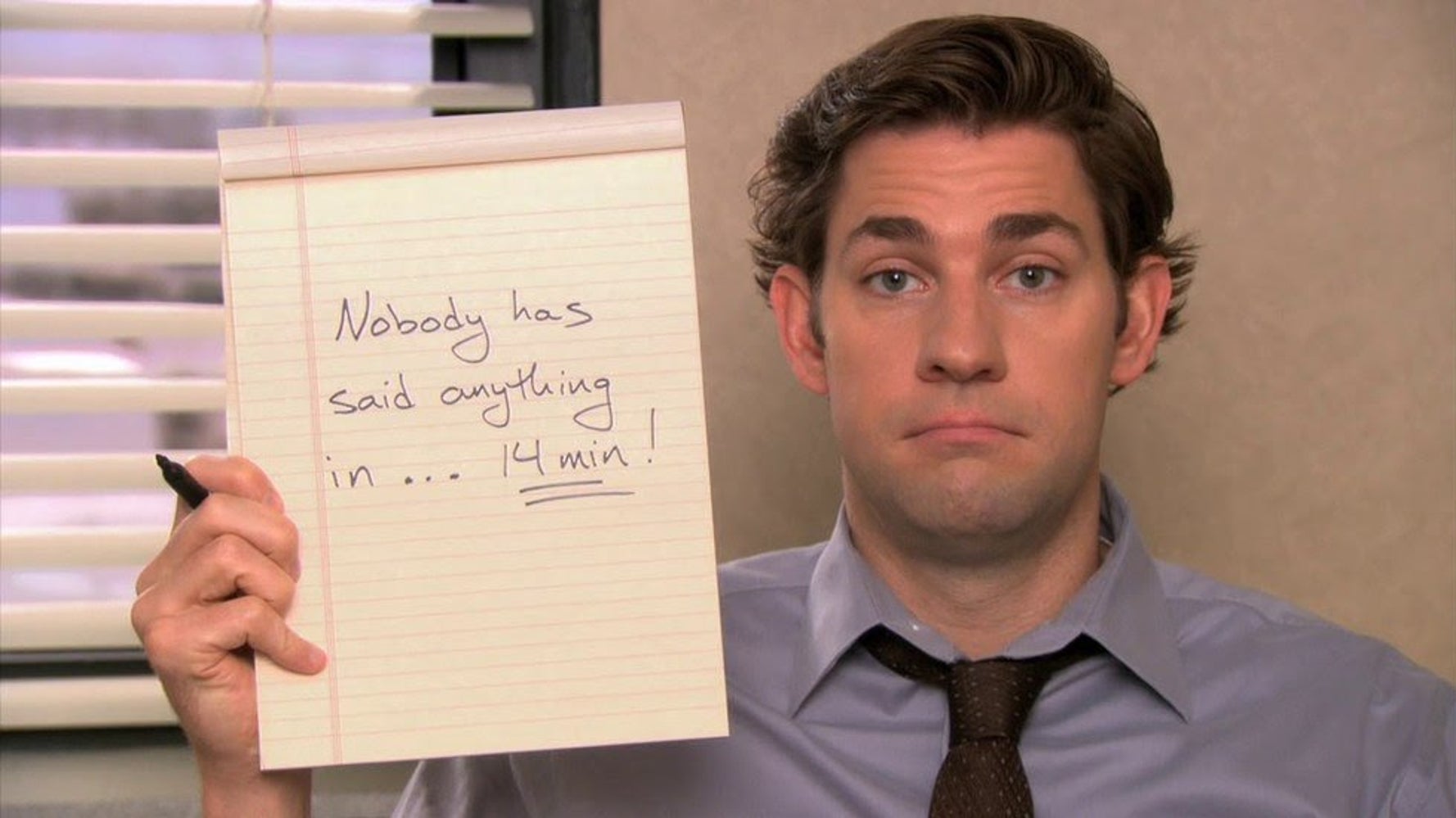 Without my favorite receptionist around to answer phone calls I had to be G's backup. This always gave me some anxiety as I had very limited knowledge of handling incoming calls.
About twice a week I take my lunch away from my desk. Usually I go out into the warehouse and sit by the open garage door. It was too cold for that, but I wanted to enjoy my lunch without feeling obligated to answer the phones
(or listen to Luke Bryan on G's Pandora playlist) and so I ate my lunch at Office Girl's desk.


K-dub and JR were hard at work, I was only able to have one brief and awkward conversation with them. I didn't
need
to sit in OG's seat; Dok wasn't at his desk and I could have had lunch there. But I didn't know when he'd be back.
Once I returned to my desk and worked through my afternoon to-do list I had a heightened awareness of the songs on G's playlist. It seemed like every song I heard was trying to tell me something - or maybe I was over-analyzing them because I had all this extra space in my mind.
This song isn't a perfect fit (
she's not dead, she's on vacation
) but I hadn't heard it in so long. Boyz II Men were staples of my junior high and early high school years. Makes sense I'd hear this since OG made me feel 15 again. Also.. how
do
I say goodbye to her?
It wasn't just this somber tune that sparked my suspicions. I also heard Hinder's "
Lips Of An Angel
" (
girl, you make it hard to be faithful
...) and "Before He Cheats" (
gfy, Carrie.
)
That night the ALCS moved to Boston for Game 3, not far from Office Girl's vacation spot. The Red Sox picked up where they left off in Game 2 - another strong pitching performance, and another offensive explosion. Kyle Schwarber's grand slam in the second gave our guys a 6-0 lead en route to a 12-3 thrashing. Boston looked unbeatable.
On the NLCS side, 88-win Atlanta's 2-0 lead on the defending champion Dodgers had me looking ahead to a Boston-Braves World Series.
I seemed to recall that the Sox beat the Braves back in the early days of Fenway Park, but those two teams never met in a Fall Classic. I guess my knowledge of early 20th century Series matchups is slipping.
Those visions, along with Eddie Rodriguez's brief moment of modest retaliation (which his target seemed to appreciate but his own manager definitely did not) put a jinx on the Sox' series hopes.

Boston clung to a 2-1 lead late in Game 4. Play-by-play announcer Joe Buck wondered aloud how Astros manager Dusty Baker was going to cobble together enough pitching to get them back in the series.


Back at the office, I had adjusted to life without my lady friend. She wasn't on my mind as much mid-week, though there was one thing I had wanted to do.

G had always had a goal of collecting a million dollars in a month. With the 'help' of Hurricane Ida, we did it in September. I bought a stack of novelty million dollar bills to celebrate, gave them to G, and suggested that she pass them out to everyone in the office. She kept them all.
Luckily I'd ordered one for myself and stuck it on my wall. But I mentioned to Office Girl that she should have one because she took a lot of credit card payments over the phone. We couldn't have done this without you.

Before I even sat down Wednesday morning I removed the million dollar bill from my wall and stuck it to hers. It fit perfectly in the empty space between pictures of OG with her daughter.


Thursday afternoon we heard some clanging coming from the warehouse. The guy from the bar (who drank OG's drink) was helping Bossman put together a grill. I didn't know if this was for us or a customer but there was talk of a cookout.
When I punched out that night K-dub asked me what I'm bringing. I didn't think he was serious. JR answered for me "Beers!" He shouted.

Sure enough, the rumors were true. Free Lunch Friday consisted of a seemingly endless supply of kosher and non-kosher meats, grilled peppers and eggplant, salad, rice and beans, tortilla chips, and Hebert's chocolate raspberry liqueur cake. We ate like kings. Damn hell ass kings.
Yeah this is one of those moments that's
got your name written all over it
And you know that if I have just one wish
it'd be that you didn't have to miss this
Aw you should be here
You should be here

With this song in my head - and without a second thought - I texted a couple pictures to OG. "Hope you're having an awesome time in Salem. The bosses decided to have a cookout today." Wish you were here.


During the cookout I asked G about the new girl, and who she was replacing. "She's the new [JR]."

Baldy asked about the old 'new' girl. "Is she not coming back?"
G surmised that she would come back - and stay - since she didn't have another job lined up, and she needs to support her child somehow. She might be right. Or she might be underestimating OG's pride and ability to earn money independently. We shall see.
Houston stuck a fork in us that night. The Red Sox' offense evaporated. Trash Cans 5, Apple Watches 0.

The Dodgers couldn't come back against Atlanta, losing their series in 6 the next night. However there was one comeback on Saturday....
I checked my work e-mail briefly and I saw you-know-who's name about a dozen times.
~