One day after publishing my statistical comparison post about right fielders ..Mookie Betts was named American League MVP.
Mookie did it all for the Red Sox in 2018, leading the league in WAR, batting average, slugging, runs scored, and runs created. After a down year in '17, Betts' bounce-back season was so superb, one ESPN writer wondered aloud if he has passed Mike Trout as the best player in baseball.
I am freaking the f*ck out that Betts will want a bigger contract than whatever Bryce Harper gets this off-season. He is absolutely worth 10 years and $350+ million, and while it is convenient to say "it's not my money" the fact is that if Betts doubles (or triples) his salary it will be very difficult for Boston to keep Chris Sale, Xander Bogaerts, and J.D. Martinez.
When Mookie made his way up the ladder in the Sox' minor-league system - as a second baseman - I remember thinking he had potential, but wondered where's he gonna play? Dustin Pedroia was blocking him at second, and it seemed inevitable that Boston would trade Betts for pitching help. There was one comment in particular that I'll never forget:
Mookie Betts for Matt Harvey. Who says no?








Fortunately the Sox moved Betts to a different position rather than a different team.
I've been spoiled as a sports fan this year. Mookie is the second player from my favorite team to be named MVP of his sport.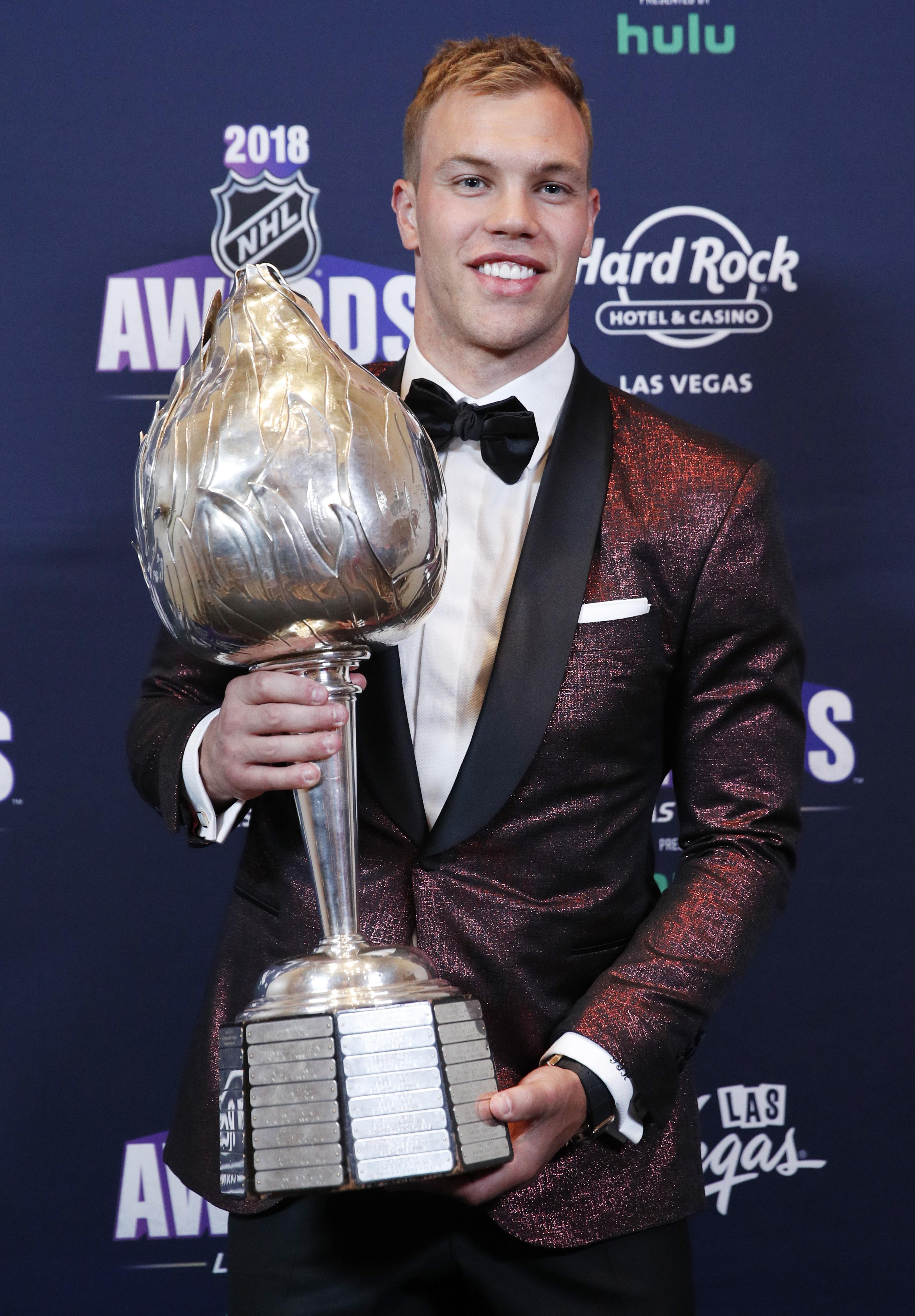 Devils winger Taylor Hall won the Hart Trophy this summer, a week after my favorite hockey player, Alex Ovechkin, finally won his first Stanley Cup. Which makes it hard for me to complain about the sub-par season the Green Bay Packers are having.

I feel bad for Aaron Rodgers though. The front office needs to get their act together and surround him with a team that can contend for a championship. I'd much rather see him win another one of these..
..than one of these:
I've got a big football card post cued up, so that I can focus on preparing for Black Friday.
Hope you all have a great weekend!
~