1994 was a terrible year. Kurt Cobain committed suicide, O.J. Simpson rode his white Ford Bronco into infamy, and the threat of a players' strike cast a dark cloud over an otherwise exciting baseball season.
I was nearing the end of my summer vacation between 7th and 8th grade, so I probably woke up at about 10am on the morning of August 12. Back then I was such a sports fanatic that my morning ritual involved watching SportsCenter and reading the sports page - often at the same time.
When I came downstairs that morning my mom handed me breakfast and the newspaper. "Happy birthday."
"Thanks, Mom." I knew what would be in the sports page before I even opened it. And I assumed it would be on the front page as well. "Is baseball on strike?"
Yup.
I don't know what happened to me personally, or what gifts I received, but I will never forget my 14th birthday. (And neither will baseball fans in Montreal.)
Even though the 1994 baseball season was incomplete, there were still some great baseball cards released that year. One year after Upper Deck debuted SP and their condition-sensitive Foil rookies, the brand returned in '94 and featured the top rookie card of Seattle Mariners phenom Alex Rodriguez:
The possibility of pulling one of A-Rod's other rookie cards was one reason why I added a box of 1994 Flair Series 2 to my eBay bDay order.
It's a good thing I managed to pull the Rodriguez rookie, because the collation of this box was turrible.
Series 2 is a 200-card set. There were 24 packs in the box, and 10 cards per pack. I wasn't expecting to complete the set, but I did think it was possible.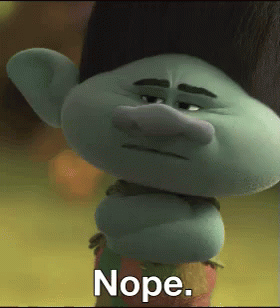 I'm missing 58 cards. Fifty-eight! I'm not even going to bother with the set now.
There were obviously a lot of duplicates...and triplicates...and...
Say hello to four Jim Abbotts, four Mariano Duncans, and four Bernard Gilkeys.
To put that in context, there were three Chicago Cubs in the entire box. And here they are:
At least I've got plenty of base to trade!
One thing that appealed to me about this box was the inserts, specifically the Hot Gloves.

There were three types in '94 Flair, with odds ranging from 1:7 packs to 1:21 packs - though Fleer did not specify which would be the tougher pull.
I pulled three Wave of The Future inserts:
No future stars there, though Jon Lieber did win 20 games once #winsstillmatter
If I remember correctly, William VanLandingham had the longest name in baseball history.. at least until Jarrod Saltalamacchia came along.
And I pulled three Infield Power inserts:
It makes sense that they'd all be first basemen. Although...Ryne Sandberg? Cal Ripken?
Upon further research, Ryno had his worst season in '94, and retired (temporarily) before the strike. Ripken is in the set, along with two catchers - Mike Piazza and Darren Daulton (RIP, Dutch) and Matt Williams, who was on pace to break Roger Maris' single-season home run record on this day 23 years ago.
Finally, here are my Hot Glove inserts:
That's right... I didn't pull any Hot Gloves.
Just like the 1994 player's strike.

(okay, maybe not that bad!)
What do you remember about the day that baseball's worst work stoppage began?
~